From a small artisan workshop to a modern workshop
Our adventure began in a small artisan workshop in January 2005, in Geneston near Nantes. MAG'M asked our pastry makers if they would like to join us on our journey to create and supply macaron shells.
In 2007, at MAG'M, we naturally progressed to making high-end macaron shells. Our family business managed to carve out a place on both the French and international macaron markets by drawing on our values and underlying beliefs which are still valid and current today: simplicity and authenticity.
In order to meet the requests of our clients and the new markets, from 2008, at MAG'M, we armed ourselves with a modern production, and flexible tool which can adapt to any need.
MAG'M consequently moved on to the next steps: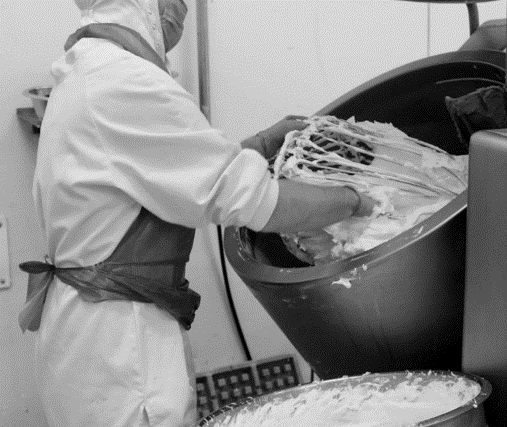 Production site certification according to international standards and norms (IFS, BRC).

Creating an in-house research and development centre in order to accelerate and strengthen the innovation process.
As an expert within the field of macaron production, MAG'M is a partner of food service providers & retailers both in France and internationally.
Where you can find MAG'M throughout the world
Macarons are today considered a symbol of French gourmet and elegance.
MAG'M has won over a discerning and varied international clientele on 4 continents and in over 30 countries.